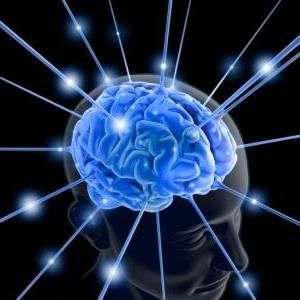 Over 400 miles away from home while traveling home down an Ohio highway,  a 12 year old boy sleeps in the back of his grandparents' conversion van. He is accompanied by not only his grandparents but,  three aunts,  a friend of the family and three cousins.  Never did he think that when he opened his eyes his life would change forever.  
The exact time everything happened is still unclear, but the story remains the same.  Blackness, a loud noise, a rumble and then "the light" flashes.  While driving down the highway, one of the van's axel breaks. Suddenly the van flips what some say had to be at least three times. Then the roof comes off and out comes his family. Nine people are ejected from the roof, leaving the boy's grandfather inside as the only person to walk away unfazed. The van comes to a rest as it settles on the side of the highway in the most odd place, on top of the boy's head.  While trapped under the van's axel, in what most would call a death sentence the boy lays lifeless as the van catches fire.  As the flames arise, random people pull over to the side of the road and franticly begin to attempt to rescue the child. The only way to save him is to lift the van off of his skull and get him to safety before the entire van catches fire.  Once freeing him, he is laid on the side of the road where he kicks his feet. Thinking "They are going to think I'm dead and leave me here if I don't keep moving!" He's transfered via helicopter to a local Children's Hospital for emergency neurosurgery on his fractured skull.  His mother is called and notified and immediately hit the road. She was headed to the hospital on what would to be the longest four hour drive she had ever taken.
Fresh out of surgery the young boy was literally pieced back together. The surgery, that left him with 75 staples across his head and metal chips holding his skull together. Although he could barely speak, the safety of his family was his only concern.  He went down a list of names with his mother as if he was conducting an inventory of some sorts and  ironically asked about two of his family members together at the end. "What about Grandma and Auntie?" the boy asked. "Now I'm going to tell you something, but you gotta promise me something baby, you can't get upset. You're still very hurt and may hurt yourself even more." said his mother in a low tone. In almost a whisper she said "They didn't make it."  "What!" He said. The boy wanted to yell. He wanted to scream. Most importantly he wanted to cry, and couldn't.  The impact of the van landing on his head had not only  caused his head to swell twice it's normal size, but his eyes were so swollen that he could not open them on his own.  He was left in darkness.  He laid dormant for days.  He was afraid. He was very afraid. He anticipated the few times a day his pretty nurse "Pam" would open his eyes to check his pupils. "There's my pretty nurse Pam" he would say. He cherished those mere seconds of light more than ever before.  That routine that would go on for about four days.
The doctors had no idea when the boy would be fit to leave the hospital. First he would have to be able to open his eyes, then he would need to get familiar with walking again.  They told him it could be weeks, maybe even months before he would be ready to exit those hospital doors.  "I'm going to my Grandmother's funeral" was his only reply. "Simple as that."
After only seven days in the hospital, the boy was released and attended his grandmother's funeral.
In order to aim, you must first have a target
I am the young boy in this story. Despite being told I wouldn't make it to the funeral by my doctors, I  convinced myself that I would be in attendance.  By the grace of GOD I made it.
  Believing is the most important part of achieving
Excerpts from "My Relationship With..." By: Kimani Graham